OpenAI Settings¶
Tips
The OpenAI setting is a public setting that takes effect for both ChatGPT and GPT3-3.5-Turbo.
Click the Settings icon in the Tools window
. We will do the initial setup
Or you can also open File - Settings/Preference - Tool - ChatGPT.

Open it as shown in the image below.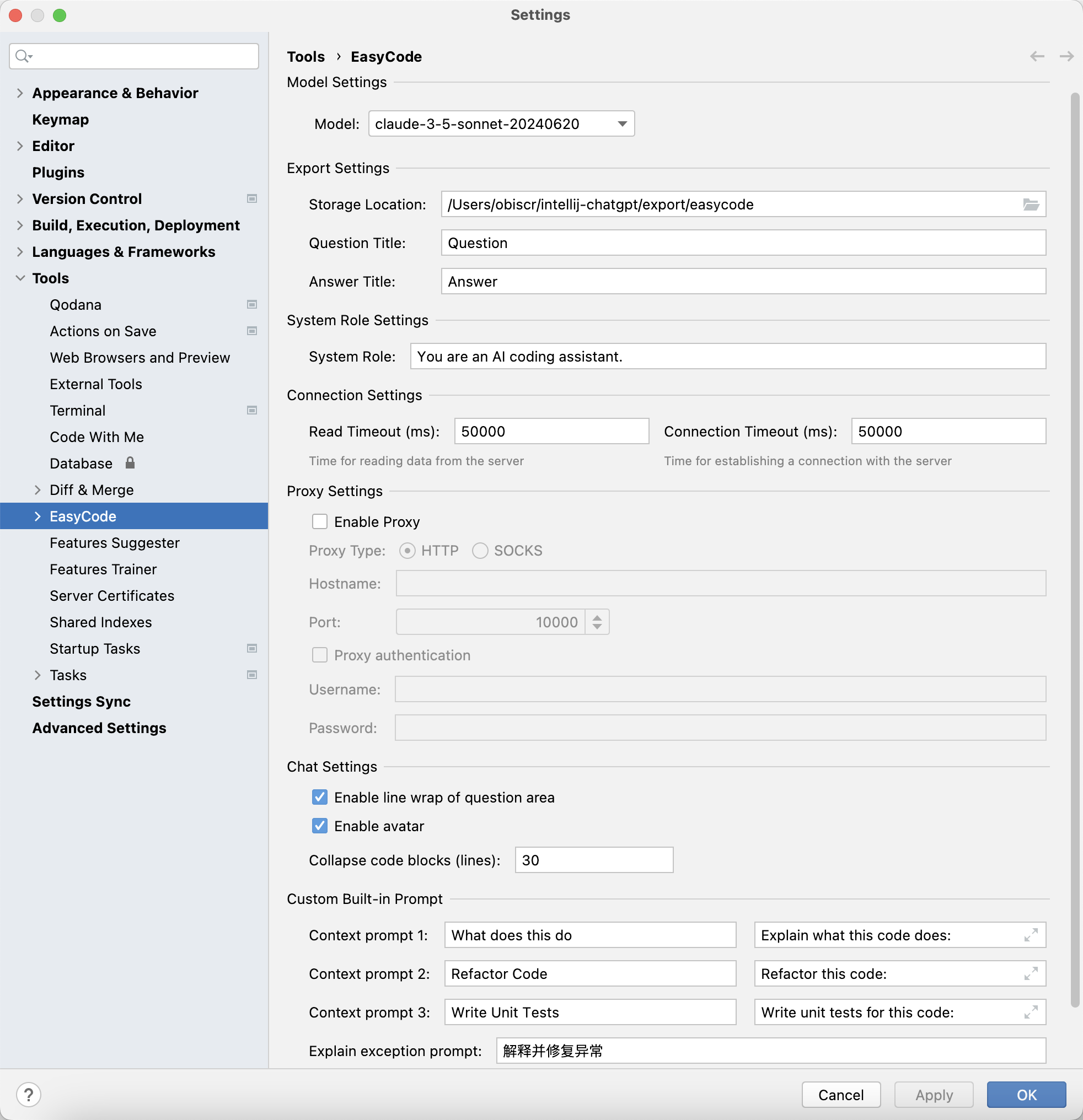 We will explain it in detail below.
Connection settings¶

Read timeout¶
The time to wait for data to be read from the server. Default value: 10 seconds (10000). When the time to read data exceeds the time set below. The connection will be disconnected.
Recommended
If the network condition is not good, you can set this value more appropriately. For example, set 20s (20,000) or even 30s (30,000).
Connection timeout¶
Indicates the waiting time to establish a connection with the server, default: 10s (10000). If the connection is not established after the set time, the connection will be disconnected.
Recommended
If the network conditions are not good, you can set this value higher if appropriate. For example, set 20s (20,000) or even 30s (30,000).
Proxy settings¶

In some countries and regions, or in special network environments, you may need a proxy to work properly. Then you can set up your proxy server here. Choose the connection method and fill in the server address and port.
If it is a private proxy, you can also set the account password. For public proxy, you don't need to set it.
Tools window settings¶
Here you can customize the order of window display according to your custom. Check to enable this window. Once selected, you can press
or
to reorder the windows.
Noteworthy
At least one window must be selected here to ensure the proper operation of the program.

Set whether to enable line feeds in the input text box.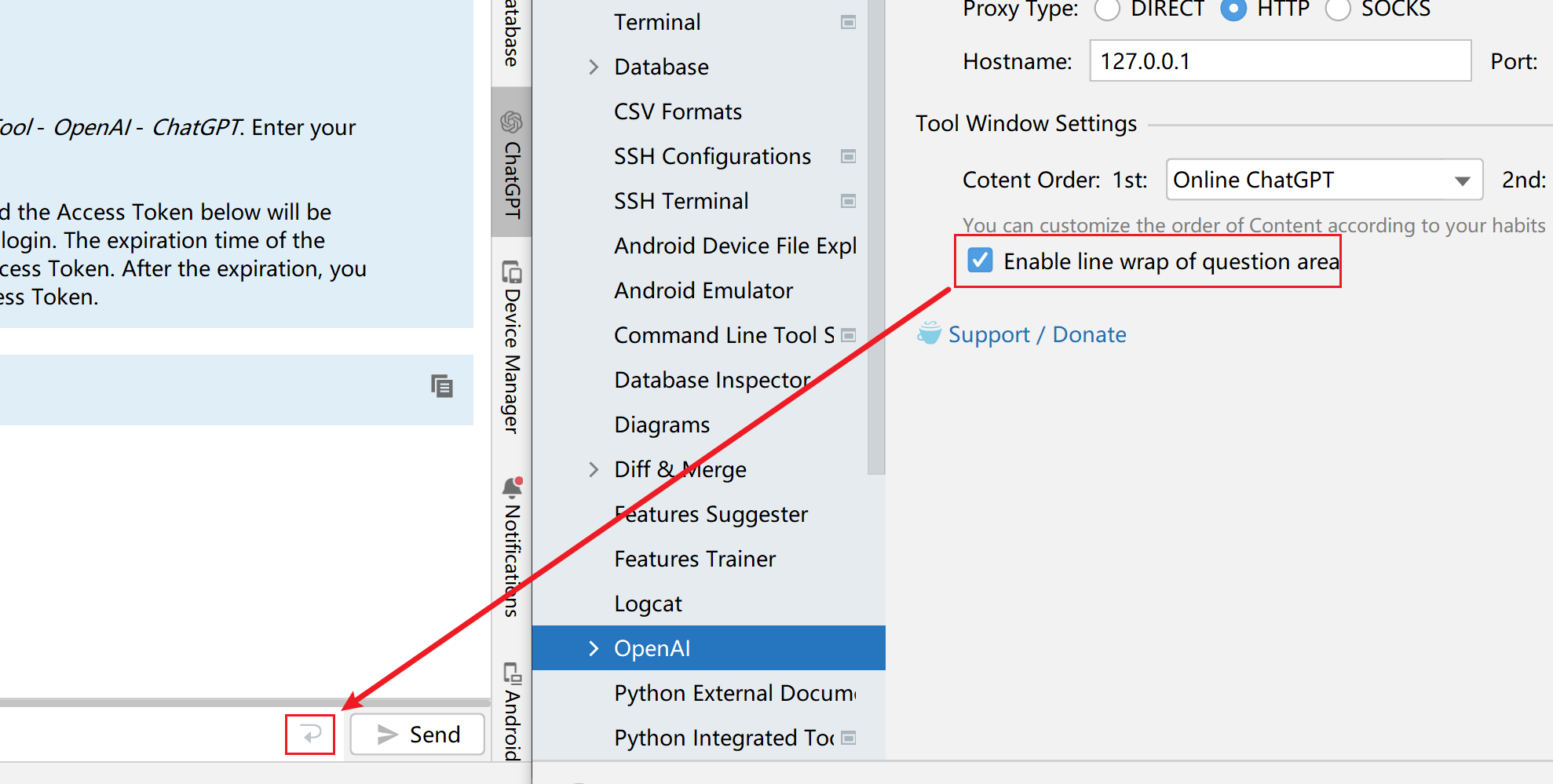 OpenAI Little Helper¶

OpenAI Assistant supports querying account usage information and creating a new API Key.
Prerequisites
To use this feature, you must first provide an API Key.
Query usage¶
Caution
Due to official OpenAI restrictions, usage now needs to be queried via the web side

Create API Key¶
Similarly, the OpenAI assistant also supports creating an API Key.
After you enter it, click the Create API Key button on the right side to create it. (Please make sure your network can access OpenAI's server properly)
If no API Key is entered here, the API Key configured in GPT-3.5-Turbo will be read by default.
An API Key will be created for whichever account the provided API Key belongs to.
Caution
You can only create 5 API Keys for one account, so if you already have 5, you will be prompted with an error when you create another one.
When you are done, click on Save it above to save it to the GPT 3.5 Turbo configuration.
That is, it will be saved here.